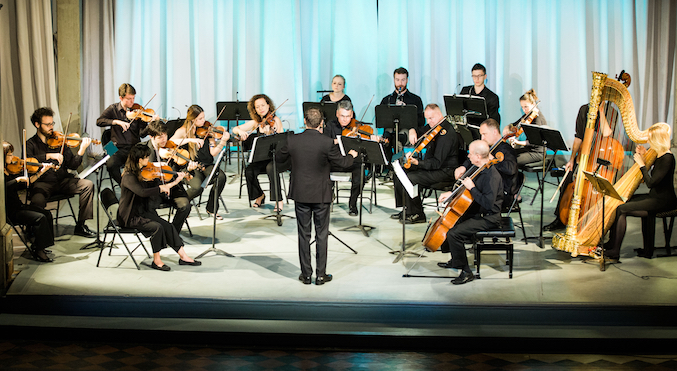 The New Orleans Chamber Orchestra, a group made up of the area's top professional musicians, has just completed its second summer season. Led by conductors Phillip Larroque and Maxim Samarov, the orchestra emphasizes the works of local composers alongside favorites and hidden gems.
We, the founders, take the "New Orleans" part of our name very seriously. The connection of the group to our city goes beyond the fact that the players and the conductors are local residents; we make a point of performing music by local composers, music with historical connection to the city, and we put together programs designed with the local audiences in mind. New Orleans' music lovers have long faced a summer drought with most of the major musical institutions suspending their activities between May and September. This new venture provides uniquely intimate musical experiences featuring many of our community's favorite performers and composers.
A chamber orchestra setting combines the richness and intensity of experience, usually associated with a full symphony orchestra with the intimacy and subtlety, characteristic of a string quartet. Infusing this format with the rich musical tradition of New Orleans gives us a chance to create something unique and special. In our two seasons we performed multiple works by New Orleans composers, including four world premieres, alongside with such pieces as excerpts from Sylvain, the first opera ever produced in America. We have plans to expand our activities and to bring high quality music to underserved communities and we are grateful for your support.