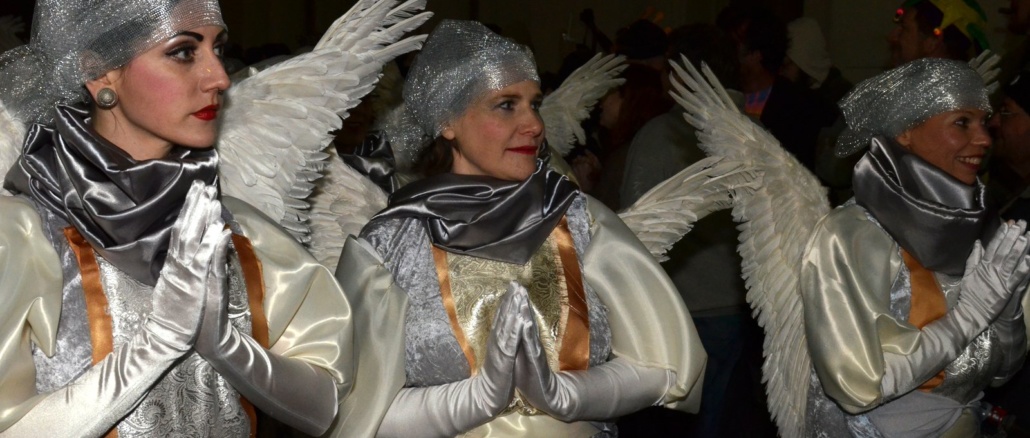 What does Joan of Arc have to do with New Orleans?? Why, pray tell, is there a walking parade for her on Twelfth Night??
Joan of Arc was born on January 6th, and so we're just damn lucky that her birthdate coincides with the start of our Mardi Gras season! The Krewe de Jeanne d'Arc walks to commemorate her first day on the planet, and her continued legacy in French culture, church culture, pop culture, and now–Mardi Gras cult-cha!!!
Joan was called The Maid of Orleans for her integral role in lifting of the Siege of Orleans in France in 1429, and her golden statue in the French Quarter was a gift from France to us in 1972.We playfully call her The Maid of New Orleans…
The parade is a walking theatrical piece produced by approximately 350 people of all ages, backgrounds, and interests, showing their love for her with medieval costumes, handmade throws, music, dance, sculptures and puppets, props, and real live horses, complete with women in armor riding on them!
In 2009, the first Joan of Arc Parade walked in the French Quarter, and continues to be a new Twelfth Night tradition celebrating Joan's life, our French heritage, local artistry, and the general joi de vivre that makes NOLA such a wonderful place to create, share, and celebrate!