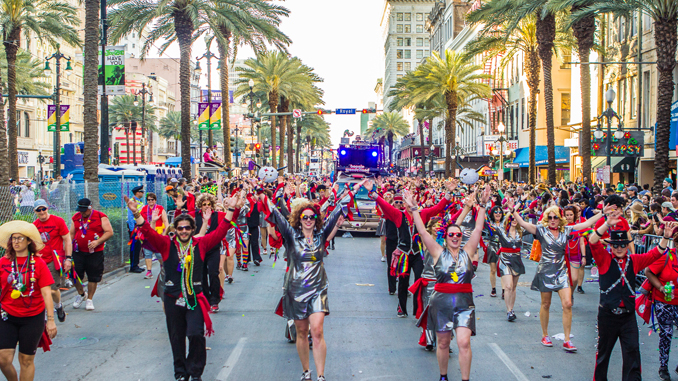 The Disco Amigos are a co-ed social aid and dance club founded in New Orleans in 2012. We're dedicated to the preservation of the dance, culture, history and music of disco. In 2012 we were 40 members, and over the past five years, we have grown to almost 100 members with chapters starting in Covington and Birmingham, AL. From what we can see the future looks bright, so bring your shades!
We do it all—performances, parades, private events and charity! Our mission is to create, produce and perform interactive events that invoke freedom of creativity and collaboration.
Some of the local organizations we support:
DSAGNO (Down Syndrome Assoc. Of Greater N.O.) Buddy Walk and Picnic
Locks of Love Cut-A-Thon; Autism Society
Disco for Dance (Upturn Arts)
Girls on the Run
The SPCA
The Mudbug March for Pulmonary Hypertension
If that list doesn't make you wanna boogie, these are some parades we have performed in throughout New Orleans:
Krewe of Carrollton
Krewe of Orpheus
Krewe of Tucks
Krewe of Boo
Krewe of Nyx
Mystic Krewe of Barkus
Krewe of Cleopatra
Southern Decadence
Want to know more or join the fun? Dyn-o-mite! Visit our website, discoamigos.com, or just ask an Amigo!