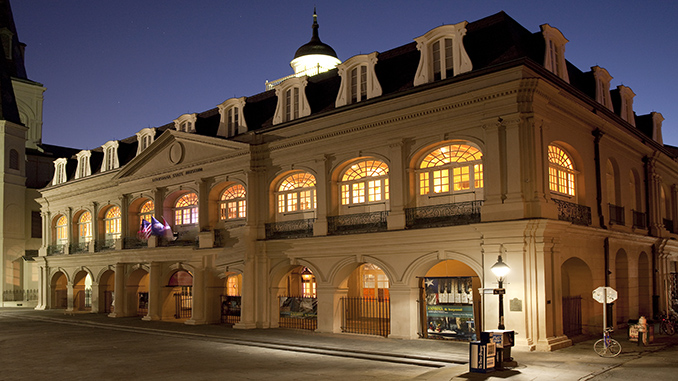 With nearly a half million objects dating to our state's earliest years and reflecting our most significant accomplishments, the Louisiana State Museum is one of the most important and comprehensive museum systems in the nation. It is Louisiana's Smithsonian.
Five of our museums call New Orleans' historic French Quarter home, with three sites on Jackson Square, including the Cabildo (1799) and Presbytère (1813) and 1850 House in the Lower Pontalba building. Madam Johns Legacy (1788) is the oldest example of French Creole architecture in the Quarter, and the New Orleans Jazz Museum at the Old U.S. Mint (1838), on Esplanade Avenue, beside the French Market.
Museums outside of New Orleans include Capitol Park Museum in Baton Rouge; Louisiana Sports Hall of Fame and Northwest Louisiana History Museum in Natchitoches; Wedell-Williams Aviation and Cypress Sawmill Museum in Patterson; and E.D. White Historic Site in Thibodaux.