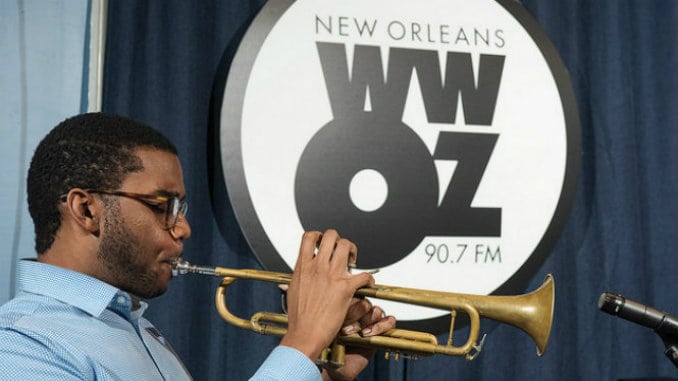 WWOZ 90.7 FM ('OZ) is a volunteer powered, listener supported, community radio station. As the worldwide voice, archive, and flag bearer of New Orleans culture and music, WWOZ brings New Orleans to the world! For nearly 35 years our volunteer show hosts have created their own playlist, free of commercial interests, bringing handpicked music to our listeners.
When you're listening to WWOZ, you're listening to the sounds of New Orleans. From the school bands during the Cuttin' Class program to the live and in-studio performances throughout the year, WWOZ works hard to bring you the best radio experience.
You may bump into 'OZ at one of your favorite festivals or when you turn on your 'OZ app. Just know we're never far.
Welcome to a station where no two host are alike and everyday you'll learn something new. Tune in to WWOZ 90.7 FM anytime to hear the soundtracks of New Orleans broadcasting on-air and online at www.WWOZ.org