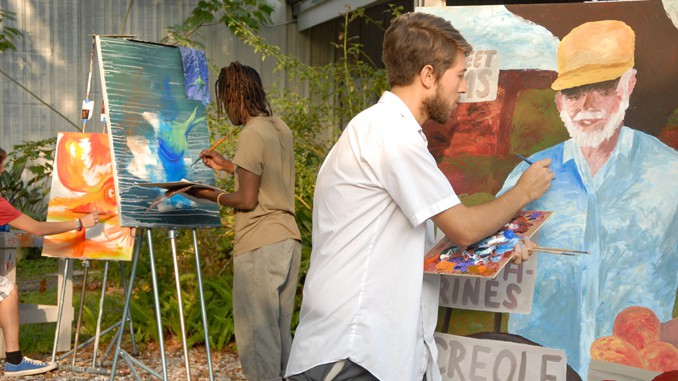 In one of the most comprehensive developments in its nearly 60-year history, the University of New Orleans moves forward with consolidation of its five well-established arts disciplines—Fine Arts, Music, Theatre, Film and Arts Administration—into a School of the Arts (SOTA). This advancement in interdisciplinary knowledge will enhance all related disciplines and strongly position UNO as a 21st century leader in arts and creativity in the state and region.
We welcome all to the Lakefront Campus and the UNO St. Claude Gallery for a full range of public cultural events, from student and professional art exhibitions to performances of theater, jazz, contemporary and classical music, and film.
For tickets and event information, as well as exploration of pursuit of undergraduate or graduate degrees, contact the department of interest.
FINE ARTS
Exhibitions at both the Lakefront Campus Gallery and the UNO St. Claude Gallery
FILM & THEATER
MUSIC
ARTS ADMINISTRATION