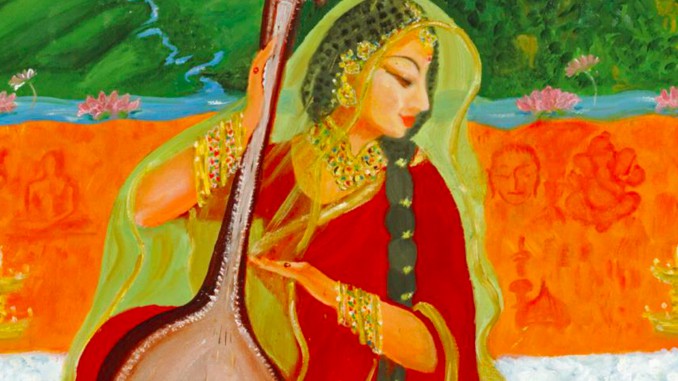 The Indian Arts Circle of New Orleans was formed to foster the love of music and dance amongst the Indian immigrant community of New Orleans. In an effort to connect with our "roots", we began as a fledgling organization in 1994, staging classical music concerts in our homes.
As our audience grew, we realized the need to have access to a larger facility and varied resources. Our partnership with the Loyola College of Fine Arts which began in 2004 has enabled us to reach a larger segment of the immigrant and local population.
Several of our renowned local musicians have performed fusion concerts with accompanying guest artistes from India, successfully integrating indigenous Jazz and Blues traditions with our classical music to produce scintillating performances.
IACNO strives to bring as much variety as possible and maintain a balance between various styles of classical music and dance. Past performances have included ballet and concerts by upcoming as well as world-renowned instrumentalists and vocalists.
Our long term objective is as follows:
To organize concerts by accomplished Indian classical performing artists;
To enrich the cultural life of New Orleans by introducing another element of music among the thriving indigenous Jazz and Blues tradition, and
To increase awareness of the diverse classical heritage of India.
Based on the unprecedentedly large turnout and success of our festivals in 2013 and 2015, we are planning our third India Fest to be held on Sunday, March 5, 2017 at the New Orleans Museum of Art. For information on any of the above, please visit our website, email us or contact us at the numbers below:
Urmila Kamath 504-288-9780    Chithra Kumar 504-885-4258
Jayashree Rao   504-392-2045    Suki Pramar     504-606-5938