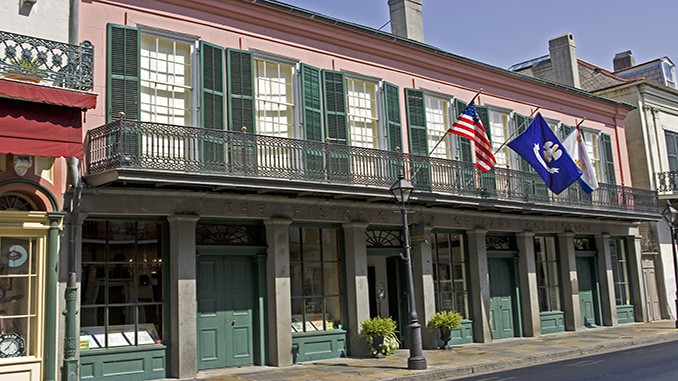 Immerse yourself in more than three centuries of history at The Historic New Orleans Collection—a museum, research center, and publisher located in the heart of the French Quarter. As New Orleans approaches its 300th anniversary, THNOC is expanding its efforts to display the complete, authentic history of the region.
Programs, including lectures, film screenings, and forums, highlight the layered history and culture of the city and invite the public to see and hear past and present New Orleans. THNOC's popular Concerts in the Courtyard series, which brings local music to one of the French Quarter's most serene settings, returns this fall and will feature a new set of Louisiana musicians in THNOC's Royal Street courtyard.
The museum's ongoing exhibitions invite visitors to engage with the past through a vast collection of local art, visual interpretations of jazz music, and a look into New Orleans's former red-light district, Storyville. For the tricentennial, THNOC will present an exhibition on the city's earliest years through the experiences of its diverse residents, and later in 2018 the museum will cut the ribbon on the its largest-ever expansion, a brand new location at 520 Royal St. A new permanent exhibition on the history of the French Quarter and a retrospective of the city's contemporary art will usher in a new era for the 51-year-old institution.
Details about these and other projects at The Historic New Orleans Collection are available online at www.hnoc.org or by calling (504) 523-4662.