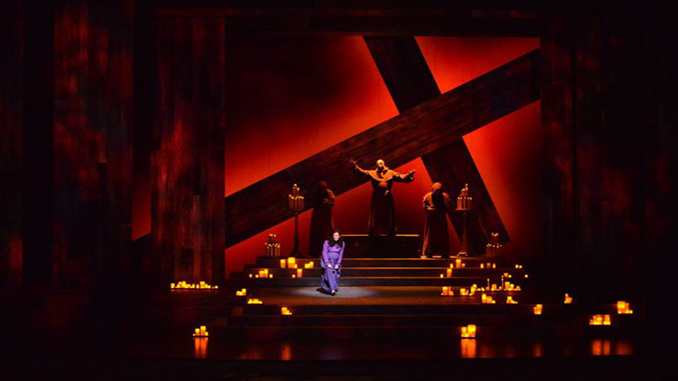 MORE CHOICES. MORE VENUES. MORE OPERA!
New Orleans Opera celebrates its Diamond Jubilee 75th Anniversary Season in 2017-18!
In February 1943 a group of music lovers drew up a charter creating the New Orleans Opera House Association. The inaugural summer season of open-air performances, billed as "Opera under the Stars", was planned for City Park stadium. The first production, a double bill Cavalleria Rusticana and Pagliacci was performed on June 11 and 12, 1943. The initial season scored a success, but the ever-present threat of evening showers in our semi-tropical city prompted a move indoors to the Municipal Auditorium that autumn. The concert hall of the Auditorium remained home for the Opera until the opening of the Mahalia Jackson Theater in Armstrong Park in 1973. Now, we're expanding beyond the Mahalia Jackson Theater to bring you opera all year long, all over the city, including a return to City Park with a live broadcast of our production of Cavalleria Rusticana and Pagliacci.
We love opera, and we want to share our love with YOU! Opera opens a beautiful, multimedia window onto the human spirit, our interconnected creativity, and our aspirations. Yet opera's indulgences can seem elite and inaccessible behind imposing theater walls, inhibiting many New Orleanians from experiencing this magical art form. New Orleans Opera is breaking down barriers and inviting YOU to experience live opera. See our website at http://neworleansopera.org/operas/ to see all that we have in store for you for our 75th Anniversary! #OPERACONNECTS
Facebook
Facebook
Facebook
Twitter
LinkedIn
YouTube
Pinterest