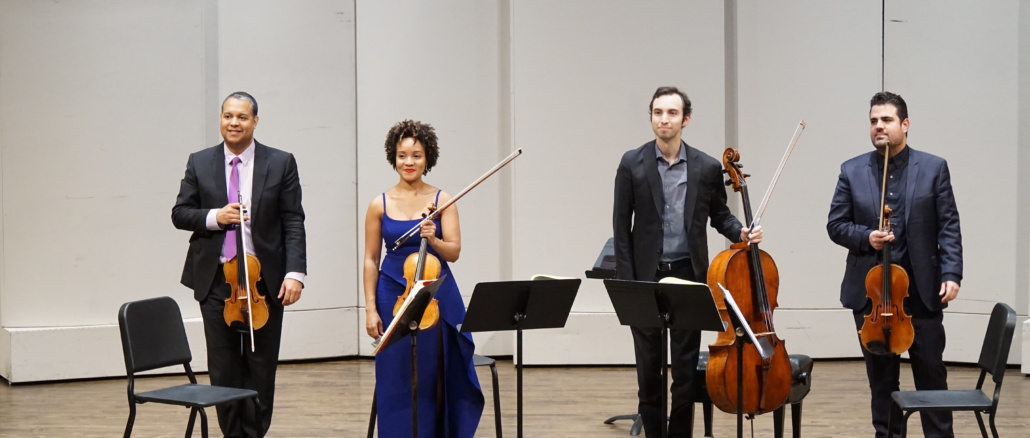 Since 1955 New Orleans Friends of Music, a not-for-profit organization, has presented chamber music of exceptional quality. Our mission was then, as it is now, to support and extend the full range of chamber music through performance, commissions, and educational activities that engage and invite people of all ages and from all walks of life to appreciate the beauty of the art form, and to foster both well-known and emerging extraordinary musicians.
Numerous studies have demonstrated that experiencing classical music in general and chamber music specifically, in addition to delighting our ears, can also have a profoundly positive impact on both our social and intellectual well-being. Recognizing this, Friends of Music is also dedicated to exposing New Orleans' young musicians to this important art form. Students can now attend our concerts free of charge.
As part of our educational mission, we have established an Educational Outreach program.  In collaboration with other musical organizations, our performing ensembles present masterclasses, lectures, demonstrations and artist residencies at local schools and universities throughout the season.  One of the highlights of our residencies is a chamber music competition, NOLA Chamber Fest, presented in collaboration with Lyrica Baroque, offering students and amateur musical ensembles the opportunity to compete, work with world renowned artists, and perform in concerts preceding the artists' presentations.