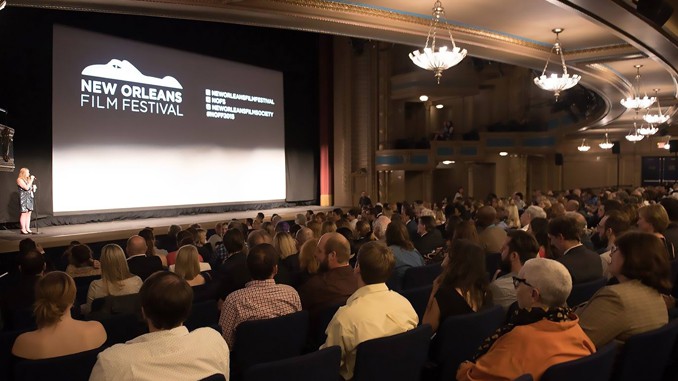 At the Academy-accredited New Orleans Film Society (NOFS), we are committed to exhibiting the work of diverse filmmakers telling the stories of our time at our annual New Orleans Film Festival (October 11-19, 2017). We present the best of Louisiana filmmaker features and documentaries and highlight films made in Louisiana and diverse storytelling from Hollywood and beyond.
Our festivals attracts over 25,000 attendees annually, and we provide excellent year-around programming to the public, including our French Film Festival in the spring, among other special feature exhibitions.
NOFS also sponsors artist services programs for Southern filmmakers including Emerging Voices, a mentorship program benefiting filmmakers of color from Louisiana; the newly-launched Southern Producers Lab, a professional development program for filmmakers based in the American South; Pitch Perfect, a pitching competition allowing students and emerging filmmakers to pitch and receive feedback from industry gatekeepers; and our Industry Exchange, a networking program during the New Orleans Film Festival for filmmakers to connect with national and local producers, distributors, and other industry influencers.
New Orleans Film Society is THE hub for Southern filmmaking, and we proudly support and promote untold stories from our region.
Websites:
http://neworleansfilmsociety.org/
http://neworleansfilmfestival.org/
Facebook:
https://www.facebook.com/NewOrleansFilmSociety/
https://www.facebook.com/NewOrleansFilmFestival/
Twitter:
https://twitter.com/nofs
Instagram:
https://www.instagram.com/neworleansfilmsociety/