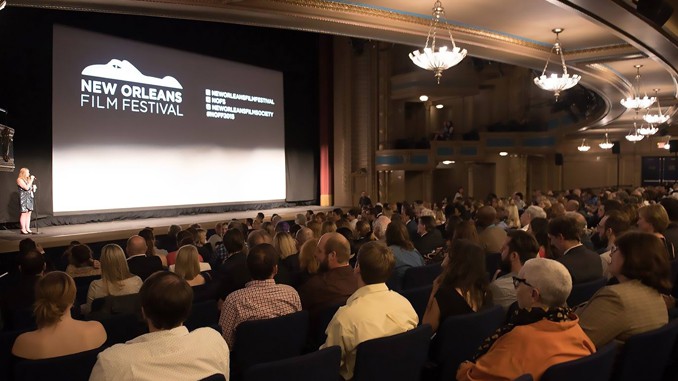 The mission of the New Orleans Film Society (NOFS) is to engage, educate and inspire through the art of film. NOFS objectives are:
1) create a vibrant cinema culture locally by presenting quality films to public audiences, artists, and film professionals.
2) increase media literacy and educate young people in our community about the art of cinema.
3) support local filmmakers by offering high-quality exhibition and networking opportunities with important leaders in the industry at large.
Programming objectives have grown from a foundation of 27 years serving the community combined with recent unparalleled success. NOFS now focuses specifically on its signature event, the New Orleans Film Festival, which has had particular success in recent years growing into a major showcase of local, regional, national, and international films and attracting hundreds of filmmakers each year. To provide year-round benefits for local audiences, NOFS also hosts the French Film Festival in the summer and regular screenings and events, attracting thousands to high-quality films around the city.
Websites:
http://neworleansfilmsociety.org/
http://neworleansfilmfestival.org/
Facebook:
https://www.facebook.com/NewOrleansFilmSociety/
https://www.facebook.com/NewOrleansFilmFestival/
Twitter:
https://twitter.com/nofs
Instagram:
https://www.instagram.com/neworleansfilmsociety/