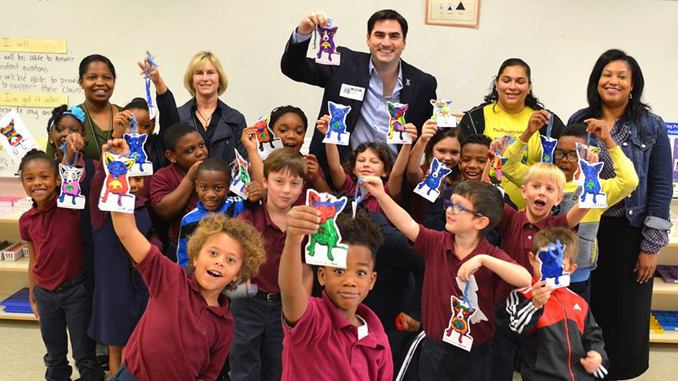 In 2009 George Rodrigue and his family founded the George Rodrigue Foundation of the Arts (GRFA) with a goal of giving back to Louisiana's children and helping them succeed through the arts. GRFA advocates for the use of the arts within all curriculums, and supports a variety of art educational programs.
The Annual Scholarship Art Contest awards college scholarships to high school juniors and seniors selected through an open submission process. Our 2017 winner will be the official artist for the New Orleans Tricentennial poster, which will be sold and distributed statewide!
George's Art Closet is a program that awards art supply kits to schools statewide, often bringing arts into the classroom for the first time. Recently we have expanded this program outside of a traditional classroom setting to partner with organizations who serve special needs children, and children in the pediatric wards of local hospitals.
The GRFA Print Donation Program helps fellow non-profits raise money towards their missions through the use of Rodrigue Estate prints for event auctions and raffles. Stop by our table at Culture Collision 9 to learn more about how you can secure a Rodrigue print for your non-profit's next event!
Louisiana A+ Schools (LAA+) started as a major program of GRFA and is now its own 501(c)3 non-profit organization. LAA+ trains teachers to use the arts to teach traditional subjects, and provides ongoing training and professional development. In only 4 years, LAA+ has trained over 700 teachers in 18 schools statewide. These teachers impact the lives of over 10,000 students every day.