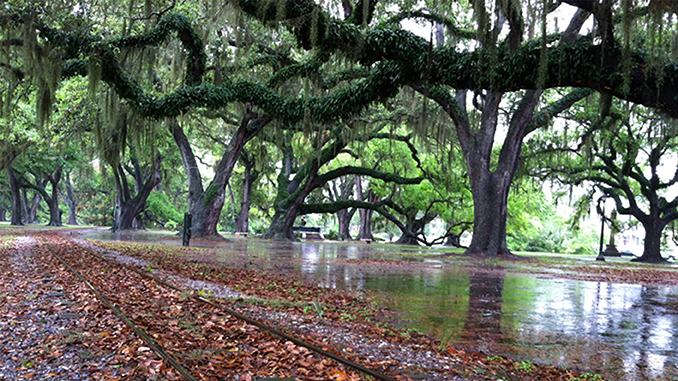 Do you know Friends of City Park?
We all know New Orleans City Park – the 1,300 acre, majestic urban park at the heart of New Orleans. The Park is home to the largest collection of Live Oaks in the world and is larger than New York's Central Park. But do you know Friends of City Park? Friends is a non-profit 501(c)(3) who is dedicated to raising funds for capital improvement projects in City Park.
Friends of City Park was established in 1979, due to the lack of local and state funding received at the time for the Park. This support organization was created to initiate programs and stage events to increase public awareness and support. The first project that was funded was the restoration of the formal Rose Garden and the erection of a fence around what is known today as the New Orleans City Park Botanical Garden. Friends of City Park is vital and important to the Park's growth and has given millions of dollars to City Park for various different projects.
Now more than 35 years later, the projects have been endless. Friends has refurbished many beloved park attractions, such as the Botanical Garden, Storyland, Popp Fountain, Historic Wooden Carousel, Peristyle, and many others. In addition to refurbishing many attractions, Friends has assisted in funding the Arbor Room at Popp Fountain, NOLA City Bark, the Goldring/Woldenberg Great Lawn, the Wacky Shack, the Ladybug Rollercoaster Station, and train engine in the Amusement Park, City Putt, the new Oscar J. Tolmas Center, and future attractions, such as the Cabana Plaza at City Splash.
City Park needs the assistance on some of these improvement projects because, even though it is named "City Park", the Park itself does not receive any funding from the city of New Orleans, and very little from the state. Annually, the Park must generate 85% of its operating budget, which leaves little to no resources for Park capital improvements. Funds raised through Friends of City Park's fundraising events, Lark in the Park, Ghosts in the Oaks, and Martini Madness, benefit these various capital projects identified by City Park CEO, Bob Becker, and the Friends of City Park Board. This makes Friends of City Park's partnership for the preservation and growth of City Park essential.
Friends sustains its efforts from its robust membership program that offers benefits to Friends' members, which stands at 4,500 members and growing. This membership base expands more than 20 states and more than 185 Louisiana zip codes. Not only do members support Friends of City Park, but they receive perks such as free admission to Celebration in the Oaks, the Carousel Gardens Amusement Park and Storyland; discounts at City Putt, Pepsi/City Park Tennis Center, boating and bike rentals, golf at the North Course, Equest Farms, and more.
Friends of City Park's mission is to maintain and increase the value and importance of City Park as a place of natural beauty, culture, recreation and education for the public. New Orleans City Park has enchanted visitors since 1854, making it one of the nation's oldest urban parks. Each year, more than 16 million visitors stroll under the historic oaks, picturesque moss canopies, and enjoy the splendor of this world-class Park. It is through Friends of City Park and private donations that the beautification of the park continues. As a community, we need to celebrate and support New Orleans City Park to ensure that future generations of people living in or visiting New Orleans can create memories that will live on forever.
Visit www.friendsofcitypark.com or call 504-483-9376 for more information on the organization, events, and membership program.