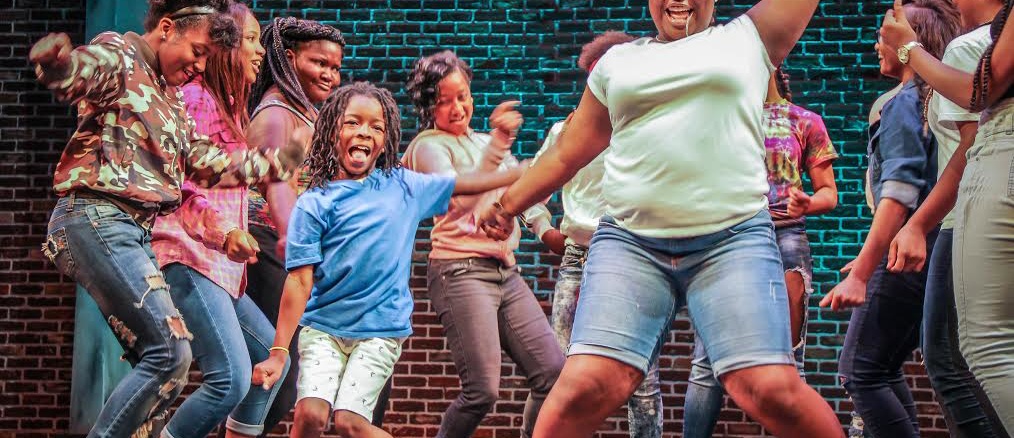 Dancing Grounds creates a welcoming, safe environment for adults of all ages and ability levels to dance, exercise, and express themselves.
Classes include African, Afro-Modern, Ballet, Bollywood, Bounce Fitness, Contemporary, DanceHalll, Hip Hop, Jazz, Modern, Salsa, Yoga, and MORE!
Unlimited Memberships as low as $33/month! | $12 drop-ins
At DG, our fee-based adult classes generate revenue to subsidize the costs of our youth programming. Meaning, a dance class for you is a dance class for YOUTH! DG youth programs treats students as young artists in the making. We focus on social-emotional development, physical health, leadership skills, and social justice!
YOUTH PROGRAMS
DG Rising, a school residency program at Arise Academy
Dance for Social Change, a year-round arts & leadership program for high schoolers
DG Youth Company, an intensive Saturday program and performance group
DG Summer, a four-week summer camp
Youth Workshops and Field Trips – for schools, organizations, and community groups.
Dancing Grounds is dedicated to building the New Orleans dance community by supporting local dance artists. We provide subsidized rehearsal space, training opportunities, performance platforms, and master classes. We also host an Artist-in-Residence program for artists that have a deep commitment to social justice.