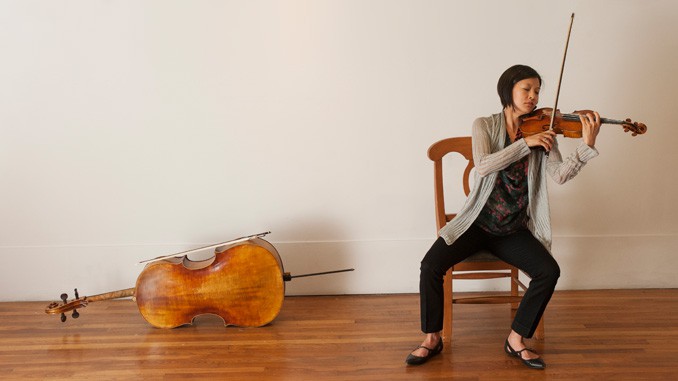 If chamber music were to write a personal ad, it might go like this: Voracious, uninhibited music seeks adventurous listeners for intimate relationships. Extra points if you're interested in exploring centuries of human experience. Does that sound like you?
The Birdfoot Festival has made friends and fans from around the world with its fresh approach and "youthful, rule-bending style." Save the date and join us in late May for "risky, high-wire playing" during Birdfoot's annual international chamber music festival, and artist residencies throughout the year.
Birdfoot presents performances by world-class musicians in intimate spaces so that you can be near the action. Join us in the highly sociable spaces where this music was meant to be — each performance is one-of-a-kind.
For a taste of Birdfoot, check out this video of Birdfoot's Waterlines collaboration with spoken word poet Kataalyst Alcindor. While you wait for the next Birdfoot concert, get your live music fix by checking out Hear Hear, a calendar for live classical music events in New Orleans powered by the Birdfoot Festival.