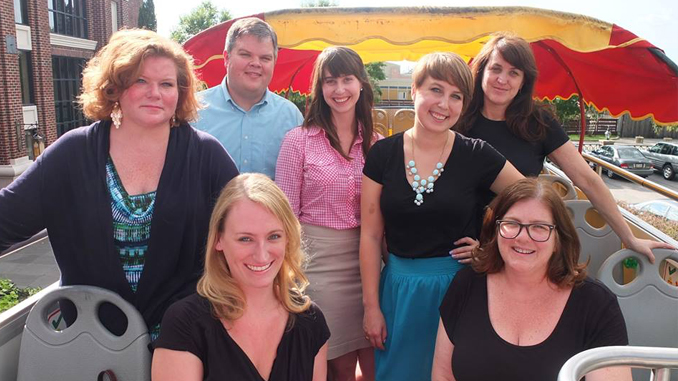 Here's a bit from an article in the OffBeat written in 2012:
…it's scheduled just before the fall cultural season, which means that attendees will have a chance to purchase season tickets to the events that are the mainstay of Culture Collision's participants. Patrons will also have a chance to meet members of their favorite organizations and to even scout out possible volunteer opportunities. For "serious" art and music lovers, aficionados and the artists, themselves, Culture Collision is the ultimate candy store, even though it is technically a trade show. But tell that to the Pussyfooters — the all-female dance troupe of 80-plus members — and the evening's official entertainment. Did anyone really think a trade show in New Orleans involving local artists would be an ordinary affair?

For naysayers who groan about art and culture not being a viable economic engine and bemoan the flight of Fortune 500 companies from the area — or who still believe that economic development means manufacturing something — $12 billion in revenue is hard to argue with. That's the latest dollar estimate listed in a Baton Rouge Advocate article. Skeptics should also note that the art and culture industries produce virtually no pollutants, carcinogens, or man-made disasters (except for one minor and totally fixable incident involving Russell Brand).

In 2008, a resident of New Orleans wrote presciently in Forbes Magazine that "for too long we have separated art and culture from what the business community calls economic development. Traditionally, we have used our art and culture only as a tool to open doors and relate with foreign investors. This eventually led us to conventional business interactions, but we were limiting our own economic potential. Looking forward, we are using the model of the Cultural Economy Initiative to capitalize on these important assets and realize that culture is business." The author was Mitch Landrieu, Louisiana's then Lieutenant Governor.

Wilson, Brown and others who worked to make Culture Collision a reality knew precisely what they were doing, and why they were doing it. They saw that what New Orleans does best is sell itself and, like great art, its culture and attraction is timeless.